Traditional Preparation
Our traditional form of culinary preparation means that no preservatives or artificial colours are involved in the preparation of our dishes, only pure food with pure taste and pure colour. We are also happy to boast a wide variety of both vegetarian and gluten free menu options to cater to all customers without compromising the truly delectable cuisine we serve.
Our service to you
Eating in service
To really enjoy our in house service we recommend you book a table, this way you are assured of a table on your arrival


Book your table
You will then be treated to our in house hospitality, we will see you have a wonderful dining experience
Our delivery service
No time to collect your order?, no wories... we got you covered with our fast and efficent delivery service.
Place your order for delivery
Your order will be delivered swiftly, and still hot for you to enjoy, you will get an estimated time of arrival
Place your order and collect
Place your order to collect, ideal if you are out and about or it's just convienent to collect.


Order to collect
Your meal will be carefully prepared and packed to insure its freshness and warmth remains until you get home.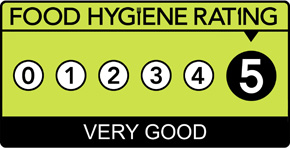 Why you can be satisfied with our..
*Hygienic food handling
*Cleanliness and condition of facilities and building
*Management of food safety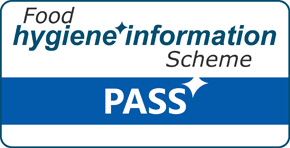 Reviewed 17 December 2019
Excellent food and service
Excellent food and service Waiter is fab remembering all of the orders 🙂 Wide range of choices everything you could want from an Indian Lovely decor food very good quality and fresh
FineFoodieDani
Reviewed 9 October 2019
Excellent food and service
I have been eating in this restaurant for over 30 years and it never disappoints! The food is excellent and the service is great… would highly recommend
Reviewed 19 July 2019
This is the best curry you can get outside of Asia, you will not regret coming here. All dishes are lovely and staff are great too!
Excellent Quality and Value
This is our second visit to this excellent establishment. The customer service is brilliant, the food of good quality and cooked to perfection. A great atmosphere, friends and my husband and I visited after the Derby horseracing at the weekend and I would certainly recommend it to anyone.
We have been going here for many years the reason is the food is good freshly made and the ambience and the place is finished to a high standard my friends live in South Wimbledon and travel over to this place I recommended to them they love it too
03 July 2017
Good quality food and service. A great menu and lots of choice. Will be returning soon.
03 July 2017
Always a warm welcome polite attentive Waiters and great food 
😋
03 July 2017
Great food, great service as always highly recommend a curry there
30 June 1017
Brilliant meal as always, lovely ambience and friendly staff what more could you ask !
29 June 2017
Really good to see an inventive, different menu.